SAA's REIMS Methodology offers a very advanced and appropriate approach to B2B project implementation to help you meet your requirements and to deliver your project on time and to budget. The advantage of the REIMS Methodology is its flexibility and that it can be cut down to a very basic level of technology enablement or used to encompass a complete strategy, depending upon your requirements.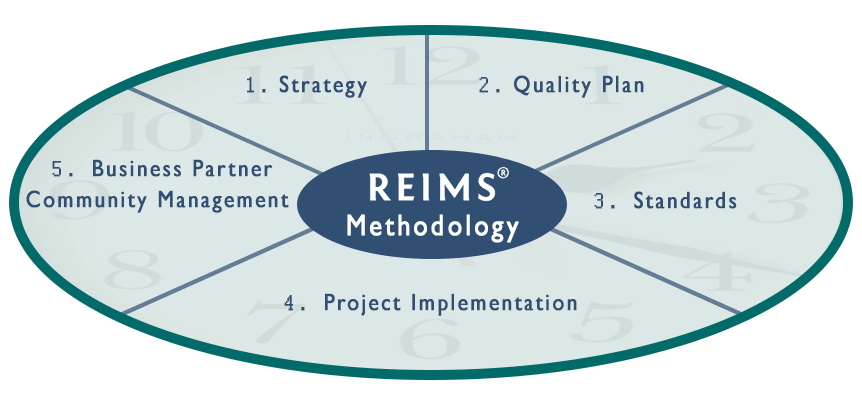 A time-phased methodology that changes to meet evolving market and business requirements.
1. Strategy
An understanding of where the company is now and what is required to achieve B2B and Secure Commerce objectives.
2. Quality Plan
A detailed plan of how business integration objectives and milestones are to be met.
3. Standards
Project control procedures to manage the successful implementation of individual projects identified within the strategy, in a manner conformant to the REIMS Quality Plan.
4. Business Partner Community Management
If the project requires a community of partners to be implemented, then the Business Partner Community Management component of the REIMS Methodology will ensure the effective achievement of live business-to-business exchanges with partners, encompassing a formal update process.
5. Compliant Audit Security Management
REIMS is the only B2B Integration solution in the market that provides an immutable end-to-end Audit trail for complete compliance with your auditing and data security requirements. The Security Services Server combines hardware and software security features and has been accredited for secure exchange of the most sensitive transactions such as payment instructions and payroll record submission.